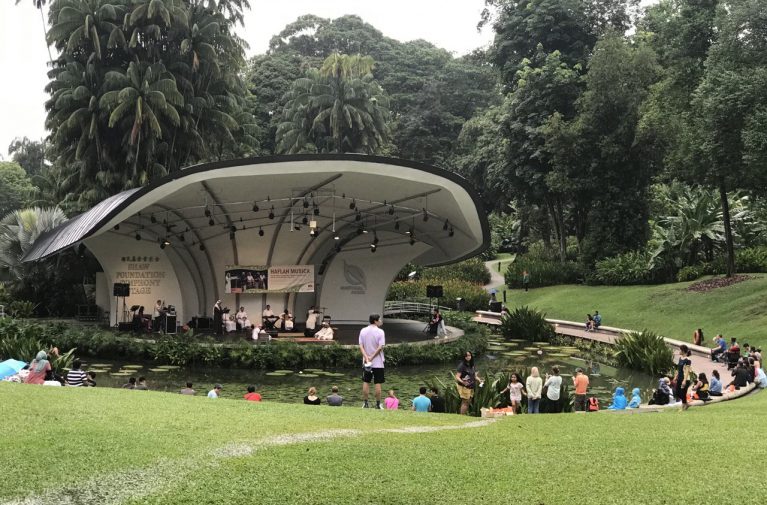 Haflah Musica 2019!
AN@S would like to thank every single person who braved the damp weather last Saturday to join our first Concert at the Park! The event was supported by our long time partner the NUS Middle East Institute.
We are heartened by your support and are committed to make this a signature event in the AN@S calendar in order to ensure the legacy of our heritage continues to liven up and invigorate the Singapore performance arts scene!
Browse through the lovely serene ambiance around the Shaw Symphony Stage area where local Hadhrami performers from Expousal Fusion performed.