The Colours that Heal: The Hidden Stories of Life as a Refugee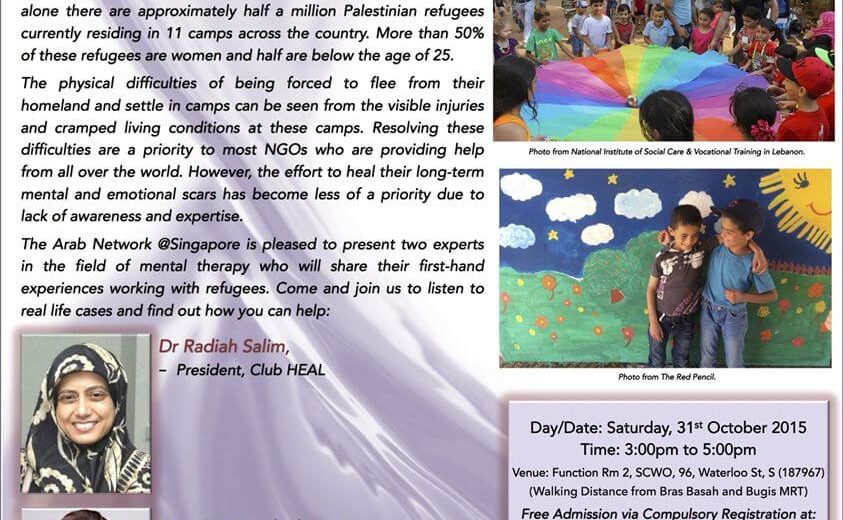 Images of refugee children drowning and people trapped to their deaths filled our screens in recent weeks. Official UNHCR figures list the number of refugees worldwide at 13 million. In Lebanon alone there are approximately half a million Palestinian refugees currently residing in 11 camps across the country. More than 50% of these refugees are women and half are below the age of 25.
The physical difficulties of being forced to flee from their homeland and settle in camps can be seen from the visible injuries and cramped living conditions at these camps. Resolving these difficulties are a priority to most NGOs who are providing help from all over the world. However, the effort to heal their long-term mental and emotional scars has become less of a priority due to lack of awareness and expertise.
The Arab Network@Singapore is pleased to present two experts in the field of mental therapy who will share their first-hand experiences working with refugees. Come and join us to listen to real life cases and find out how you can help.