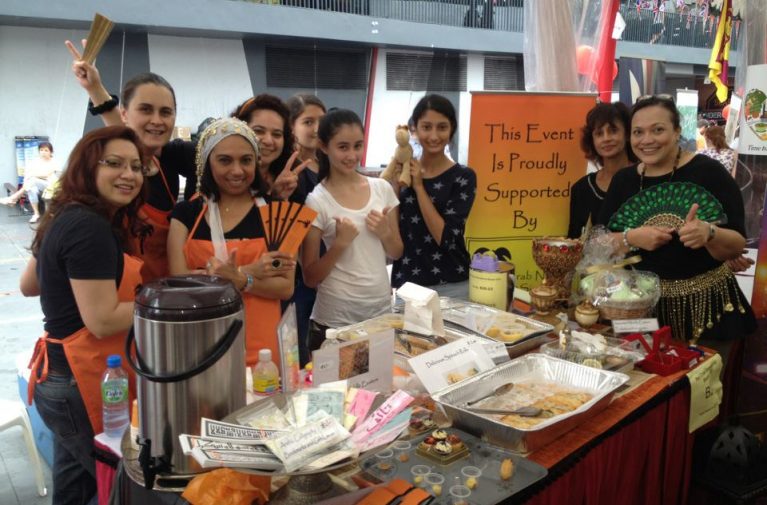 AN@S at Red Cross International Bazaar
Tuesday, 23 October 2012: In the spirit of solidarity, AN@S along with diplomatic missions, local and international enterprises and civic groups came together yesterday to put up 80 stalls at the Red Cross International Bazaar, which altogether raised $250,000 for local humanitarian services.
President Dr Tony Tan Keng Yam, who is the Patron of the Singapore Red Cross, opened the bazaar which showcased an array of food, beverages, products, games and performances from all over the world. The one-day event at *SCAPE was aptly themed "One World United in Humanity".
The AN@S stall featured handicrafts including bookmarks as well as delicacies of local Arabic dishes and honey contributed by our volunteers. 100% of the sales of the items at the booth were donated to the Singapore Red Cross.