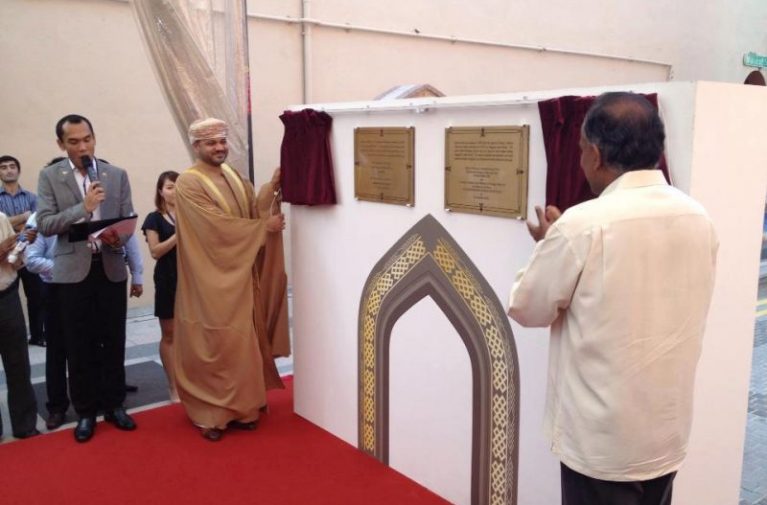 Oman Days Exhibition in Conjunction with the Official Opening of Muscat Street
Thursday, 8 November, 2012: AN@S was appointed by the Omani General Consulate of Singapore to manage and run the inaugural Oman Days in Singapore exhibition. The week-long exhibition was part of the celebrations to commemorate the official opening of the new Muscat Street that is now adorned with uniquely Omani arches donated by the Sultanate of Oman to Singapore. Gracing the opening were His Excellency Sayyid Badr bin Hamad AlBusaidi, Secretary General of the Oman Ministry of Foreign Affairs, and Singapore's Minister of Foreign Affairs and Law, Mr K Shanmugam.
The exhibition featured various aspects of Omani culture and history including tribal performances and henna art. Alhamdulillah, AN@S is grateful to Allah for giving us the opportunity to be a major part of an historical occasion, highlighting the close ties between the Sultanate of Oman and the Republic of Singapore.