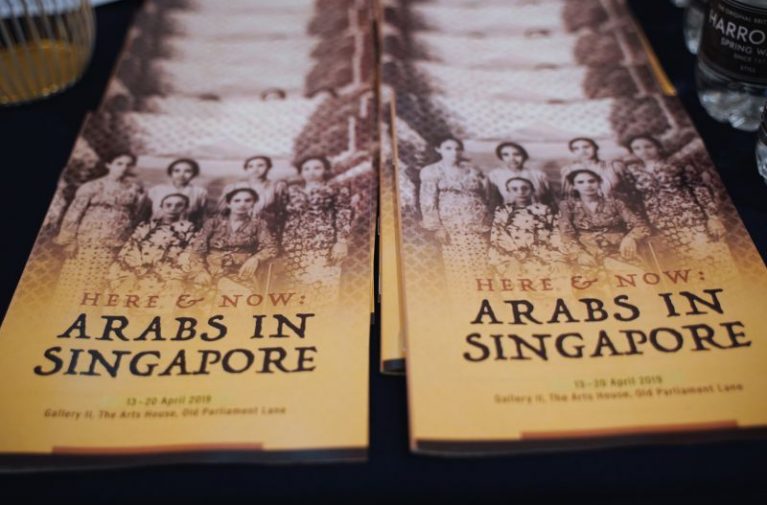 Here & Now Exhibition – When the Future Digs the Past
Young Singapore Arabs look for personal artefacts and photographs to put together an exhibition about their ancestors, featuring never-seen-before private collection
For the first time since it was established nine years ago, the Arab Network @ Singapore (AN@S) (pronounced as "anas") will showcase stories about the Arabs, known as the Hadramis, who came from Hadramawt in Yemen, to Singapore over 200 years ago.
The unique part of this exhibition, entitled "Here and Now: Arabs in Singapore", is how it is put together by a group of Arab youths, who gathered stories, data, documents and photos of their forefathers from private collections.
Curator and leader of the project, Syed Muhammad Hafiz Ba'agil, himself a Singaporean of Arab descent, said the group felt that they could contribute their stories as part of the local Hadrami community in contemporary Singapore. These personal tales of local Arabs show how they have contributed to Singapore's multi-cultural heritage.
He said, "More often than not, the stories about Hadrami contributions in Singapore tend to be about historically 'bigger narratives' like religious figures or prominent businessmen. This exhibition is more about the personal stories. In the process of talking to their grandparents, uncles and aunties, they not only find out more about themselves but also the larger Hadrami community."
From the eyes of the youth, they uncover their ancestors' contributions to trade, education, community, culture and even music. In conjunction with the Bicentennial celebrations, this ground-up initiative also points out how the Hadramis have played a significant role in transforming Singapore into a regional hub and a vibrant and dynamic multi-cultural society.
The Arabs youths took almost eight months to organise the exhibition. Besides sharing these stories with their peers, the organisers want to engage more with Singaporeans in general.
"We hope the visitors to the exhibition will understand more about the culture of the local Arab community and connect with the common histories that all Singaporeans share, in their thinking about what and who makes a Singaporean," added Syed Muhammad Hafiz.
The launch of the "Here and Now: Arabs in Singapore" exhibition, at Singapore's iconic The Arts House (or the old Singapore Parliament), was preceded by AN@S' annual scholastic achievement awards presentation ceremony. This year, nine students of Arab descent, who have excelled in their studies and other areas were presented with the awards. The launch of the exhibition and the annual scholastic achievement awards ceremony were both officiated by President Halimah Yacob and Mr Mohamed Abdullah Alhabshee, as Guests-of-Honour.
As part of the week-long (14th to 20th April 2019) exhibition, visitors will also be treated to an interactive music and dance (known as Samra) performances at a haflah ("party" in Arabic) on 19th April 2019 from 7.30 to 9.30 pm that will also feature professional musicians and dancers from the Arab Community of this region.
The President of AN@S, Khadijah Alattas said that AN@S is happy to have been able to make significant strides in its work for its core causes – supporting education, community development, cultural expressions, and charity. "AN@S is truly blessed with and humbled by the support and successes we have had thus far. Our educational initiatives have evolved and expanded from bursaries, awards and mentoring to supporting the ambitions and dreams of our youth. They can work towards achieving further success for the future, whilst discovering their own heritage and their forefathers' contributions to Singapore in the past. The exhibition showcases what they have found, and is part testimony, for them, in what it means to be a Singaporean Arab. They now know about how engaged their forefathers were in community building. As the Arabic saying goes, "you don't choose your family; they are God's gift to you, as you are to them". We hope that as many people as possible – Singaporeans, expatriates and tourists can join AN@S in this journey of discovery of Singapore Arab's contribution to community, education, culture, economy, and trade.
Browse through news features and official photos of the Here and Now week-long exhibition and fringe events here: