Hadhrami Connections Night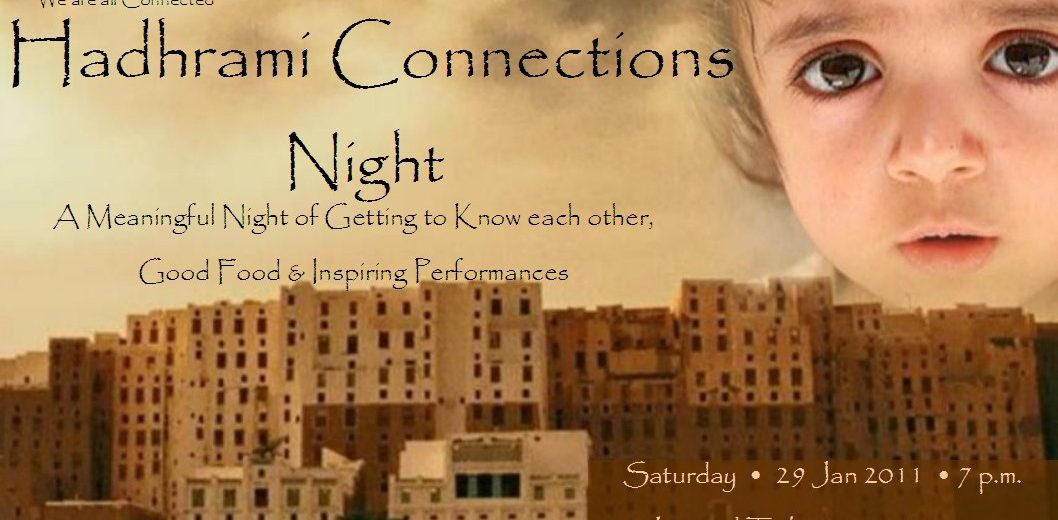 Join Us for Hadhrami Connections Night, 29 Jan '11. You are warmly invited to join us to Celebrate our Connections Hadhramaut-style! It will be a Meaningful Night of Getting to Know each other, Good Food & Inspiring Performances. All are welcome! This is a Not-for-Profit Event. We at AN@S would love to see you there!
Yours sincerely, ◊ Bakar ◊ Farid ◊ Khadijah ◊ Farah ◊ Yasmin ◊ ◊ Nor ◊ Shahnaz ◊ Harasha ◊ Khalilah ◊ Syifak ◊ Arab Network @Singapore (AN@S) 'We are all Connected'
Post-event Note: Alhamdulillah, our first charity gala dinner successfully garnered donations for Hadhramaut causes. Please browse through the album to see the wonderful memories of that night!