AN@S Knowledge Series: The Dangers of Social Intervention
AN@S together with the NUS College of Alice & Peter Tan, is proud to present AN@S Knowledge Series -The Dangers of Social Intervention
Our esteemed speaker, Mr. Robin Low (see bio-data below), will explain on why and how social intervention is a lot more complex than what people make it out to be.
Note: This talk is only open to students of CAPT – NUS as part of their Emerging Asia: Successes and Challenges module taught by Dr Linda Matar.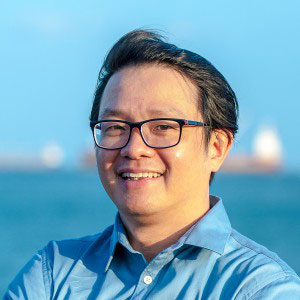 About the Speaker
Robin Low
Robin is the co-founder of Civil Innovation Lab, promoting Social impact through civil action and local innovation. A lab in collaboration with various universities including Stanford University to enhance efficiency and impact on social initiatives. Running workshops to change behavior and innovate business and social impact.
Robin co-founded Relief 2.0 (www.relief20.com) Robin went on an International Photo Exhibit, Tohoku: Road to the Future Tour to promote sustainable disaster recovery, by engaging, empowering, enabling and connecting survivors to the support they need. He was in more than 20 countries sharing the arts, crafts as well as recovery progress of the Japan Tsunami and how communities could support one another in times of disaster.
Robin owns Greenyarn LLC, a nanotechnology company based in Boston which manufactures sustainable socks, fabric and apparel for environmentally conscious consumers. A frequent guest speaker at many nanotechnology events and sustainable tradeshows, he enjoys sharing knowledge and tips for sustainable manufacturing.
He founded Doing.gd, a social movement to help make volunteering and doing good easy. He's also creating employment for Amputees in Jakarta – hiring them to make changeable sandals. Robin is a mentor at Grameen Creative Labs and supports Prof. Yunus in many social business initiatives in the region.
An international entrepreneur involved in training, researching and consulting companies on the use of Social Media, Robin is currently helping to rebrand Baja California in collaboration with Emerson College (Guest Lecture) and the Mexican Tourism Board. Robin is involved in the Rosarito Film Festival and Art Week. He also trains the Tourism industry in Sri Lanka, Indonesia and Singapore.
Robin was in Japan a week after the Earthquake and Tsunami and is Co-founder of Relief 2.0 which seeks to achieve sustainable disaster recovery through human development.  He started Markets of Hope with Carlos Miranda Levy to turn survivors into Entrepreneurs and help them sell art, fashion and handcrafts online.
Since 2008, Robin has been training companies on Social Media and in 2009, did comprehensive training for Aitken Spence Hotels and Aitken Spence Travels, the largest hotel chain in Sri Lanka with Luxury hotels in Maldives, India, Oman and Sri Lanka. Aitken Spence has since seen an increase in hotel occupancy, customer retention and Internet bookings.
Robin enjoys inspiring youth at many universities – including at Emerson College, Harvard University, National University of Singapore and Singapore Management Institute. He started @SGbrands, a twitter account to help Singapore Companies evangelise their brands and @SGTweetup, a twitter networking account. He has managed several Twitter gatherings and talks in Singapore, Boston and New York.
He is the author of a entrepreneurship book is working on a second book on "Good intentions gone bad".
Not to be outdone by her master, Robin's cat, Satsugai has been voted #1 Cat (Shorty Awards).  She has more than 22,000 twitter followers and 2900 fans on Facebook. Satsugaicat is currently helping spread awareness of Cat Welfare Society and other worthy pet causes.