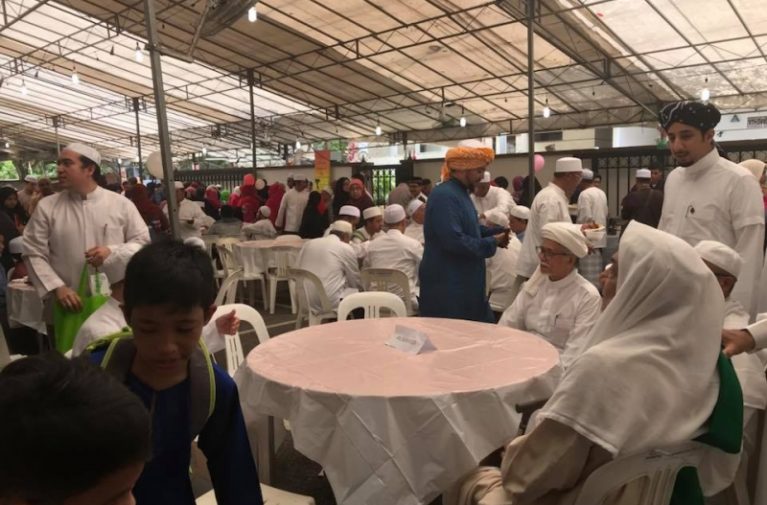 Ba'alawie Mosque Food Fair 2018
Alhamdulillah, by the grace of the Almighty, AN@S was able to participate in our 7th consecutive year at the Ba'alwie Mosque Singapore's Annual Food Fair, a charity event for orphans and the less fortunate. Through generous contributions from our supporters, we were able to distribute various dishes to the mosque's guests, included those from low income families, as well the visually challenged. The young ones especially look forward to our most popular item, year after year….PIZZA!!!
This year we also brought back freshly-made Popiah as well as the mandatory AN@S dessert, Mahlabiyyah, among others.
The highlight of the day was when the highly talented Aishah Aziz graced our booth! See if you recognize her in the photos!