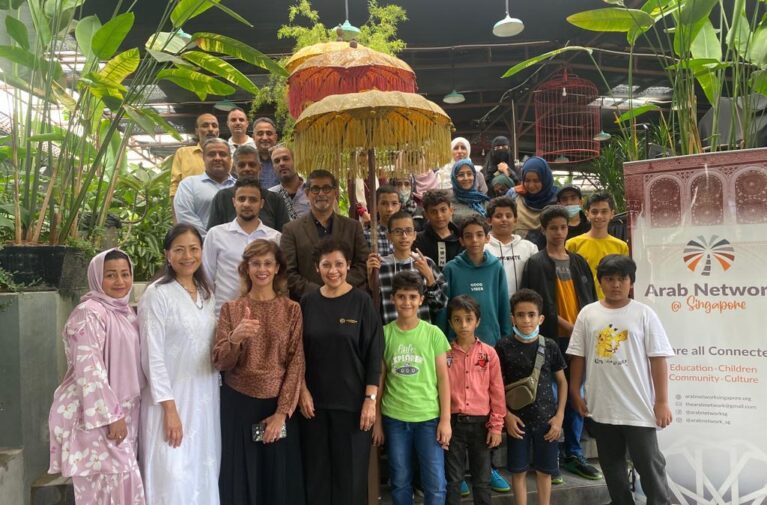 AN@S Yemeni Refugee Beneficiaries in KL, Feb 2023
Members of the Arab Network @ Singapore (AN@S) returned to Kuala Lumpur on 3rd to 5th February 2023, for a memorable and emotional reunion with Yemeni children and their families.
The students and their families were hosted to a sumptuous lunch at a restaurant in Kuala Lumpur. Best performing students were acknowledged and presented with cash gifts.
This is a five- year ongoing AN@S education project which has been designed to help empower disadvantaged communities.
The students attend the International Modern Arabic School (IMAS "imas.edu.my"), an education partner of AN@S. IMAS is a highly rated IGCSE education institution in Kuala Lumpur,
The eligibility criteria for AN@S sponsorship include students' financial needs, their scholastic potential and performance.
Many members of the Yemeni community in Malaysia are recent arrivals. They are given refugee status by UNHCR, having been displaced by the ongoing war in Yemen.
Many of them are still not able to send their children to school, due to severe financial constraints.
For further information on how to support them, please email : thearabnetwork@gmail.com