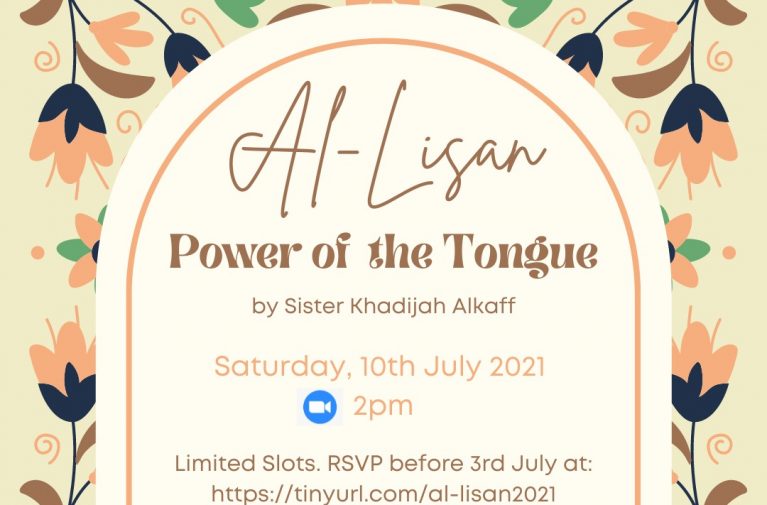 Al-Lisan: Power of the Tongue
Imam al-Ghazali (RHA) says the tongue (Al-Lisan) is a great asset and a wonder out of the wonderful creations of Allah (SWT). Though it may look like an insignificant organ, its power is unlimited, its sins are heinous, and its virtues are great. A hadith of the Prophet Muhammad (PBUH) implies that the tongue is the 'interpreter of the heart': If the heart is sound, the condition of the tongue follows suit. In the world of social media, our keyboards become extensions of our tongues. But whilst our tongues may only be heard by a few people around us, the "online tongue" has a wider reach and a more extensive impact.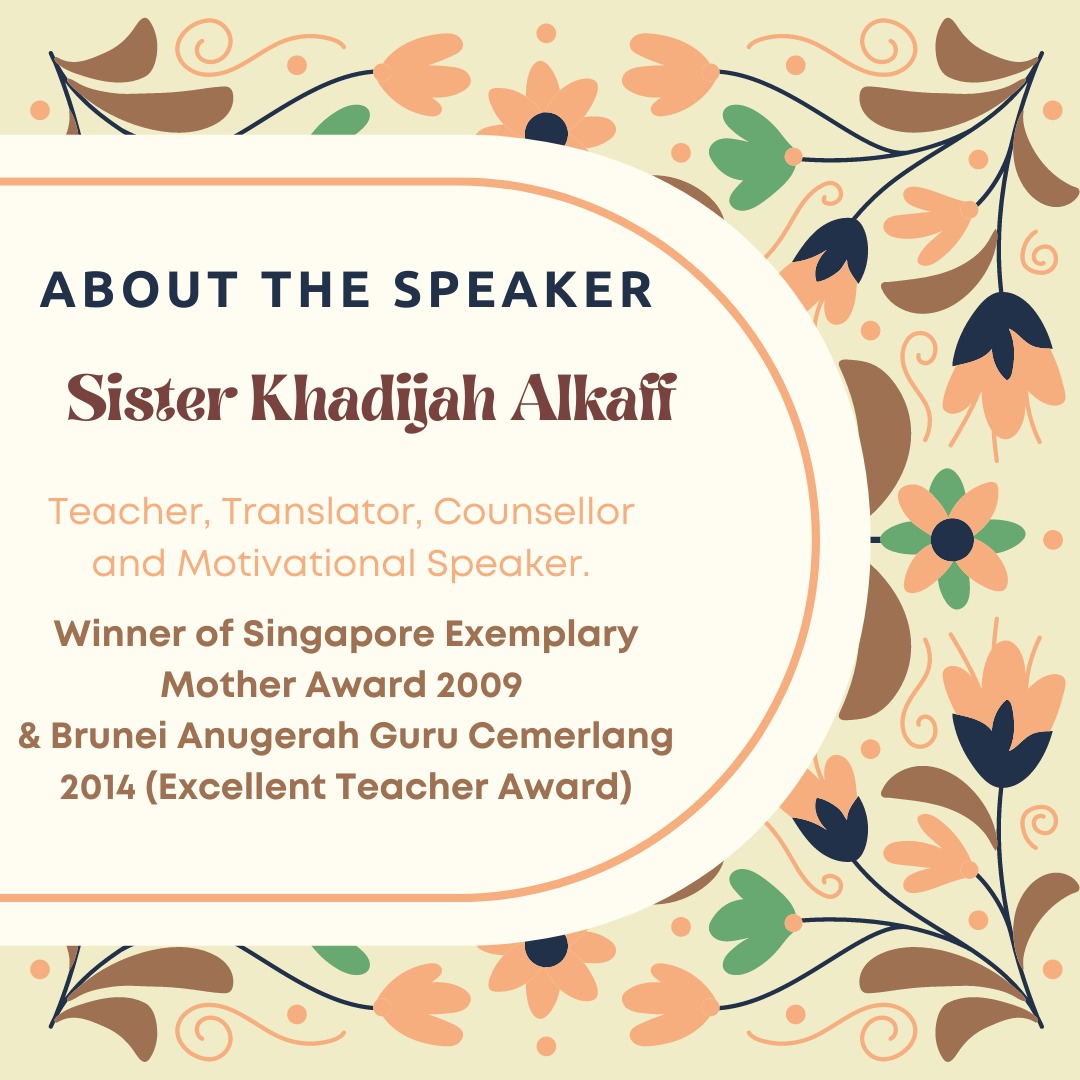 The Arab Network @ Singapore is pleased to present a Zoom talk by Sister Khadijah Alkaff on 10th July at 2pm entitled Al-Lisan: Power of the Tongue. Sis Khadijah will talk about the benefits and harms of the tongue, share some tried-and-tested remedies, provide suggestions on how to control this powerful organ, and show how to use it in the way that it is meant to be used.
Register now at www.tinyurl.com/al-lisan2021 as places are limited.